"…when we see the artistry and level of craft displayed in Drawing Sonoma Third Edition by Barbara White Perry, we simply have to catch our collective breath. The pen and ink drawings by the artist are intricate and expressive; the descriptions of the buildings are historical and accurate, making the book a joy to read. The book is a work of art and a joyous celebration of our unique history and preservation of our architectural past. You will love this book."

Simon Blattner
"…tune out the distractions of today and appreciate the feast for the senses that my fellow Sonoman, Barbara White Perry, has captured in her ink and charcoal drawings of yesterday. Absent traffic, power lines, curbs, gutters and sidewalks, her illustrations capture the soul and character of the shops and homes of Sonomans who made our Valley of the Moon what it is, long before modern distractions obscured that vision. This is the Sonoma Valley of my father, and his father and grandfather. The last lovely vestiges still exist and are beautifully memorialized in Barbara's art."

Bill Lynch, Editor Emeritus, The Sonoma Index-Tribune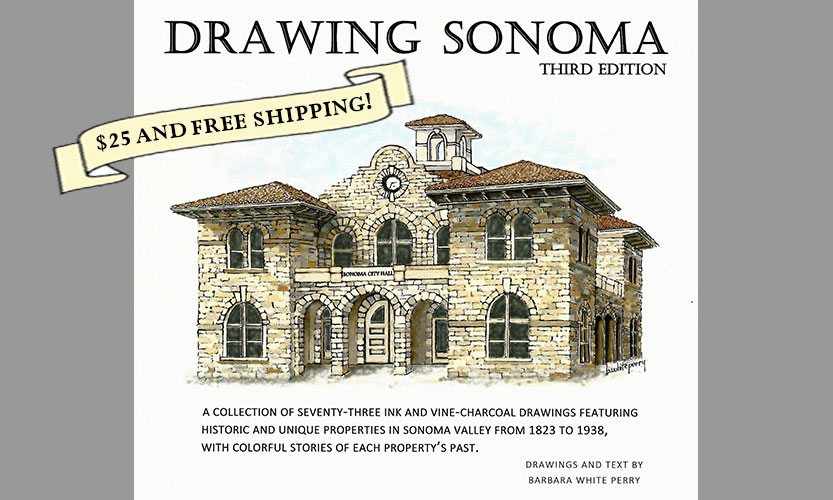 This book is an easy-to-read, 11-inches wide format, with large images and 161 pages. A book suitable for all ages.
CHAPTER ONE • Explores Sonoma/Petaluma State Historic Parks
CHAPTER TWO • Special Properties in the City of Sonoma
CHAPTER THREE • Sonoma Valley from North to South
CHAPTER FOUR • Documenting Structures and Vistas Lost Forever
Barbara White Perry is a SONOMA TREASURE ARTIST named by the City of Sonoma's Cultural and Fine Arts Commission. The Commission not only noted her accomplishments as painter, Illustrator and author, but her numerous contributions to the community.
---
A SAMPLE OF STORIES IN THE BOOK: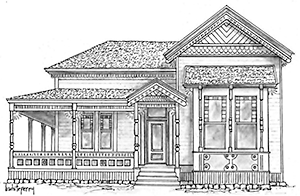 Granice Residence, Circa 1880
156 East Napa Street, Sonoma
"Just off the plaza, on the north side of East Napa Street is a partially restored home that has been vacant for more than two decades. This one-and a-half story home is considered the best example of a Stick Eastlake Victorian in Sonoma…."
Sonoma Mission Creamery, 1929


"The history of cream and cheese in Sonoma is linked to several buildings on and near the Plaza. The Sonoma Mission Creamery is one of them. Built in 1929 by Joe Vella the concrete building was constructed to store cheese in the basement, and to make and sell ice cream on the ground floor. It was known as a gathering place for families and for years had a sign with a large ice cream cone and the words: Vella's Ice Cream Fountain-Lunch…."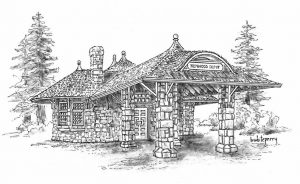 Kenwood Depot, 1887
314 Warm Springs Road, Kenwood
"…The depot sat quietly until 1940 when the Kenwood Improvement Club's Agnes Morton, convinced Southern Pacific to sell the abandoned depot for $500 with the stipulation that the depot be held and used for the community. The trains are all gone but the Kenwood Depot remains today as a gathering place, protected by the Kenwood Community Club, a non-profit organization."