---
DRAWING SONOMA, Third Edition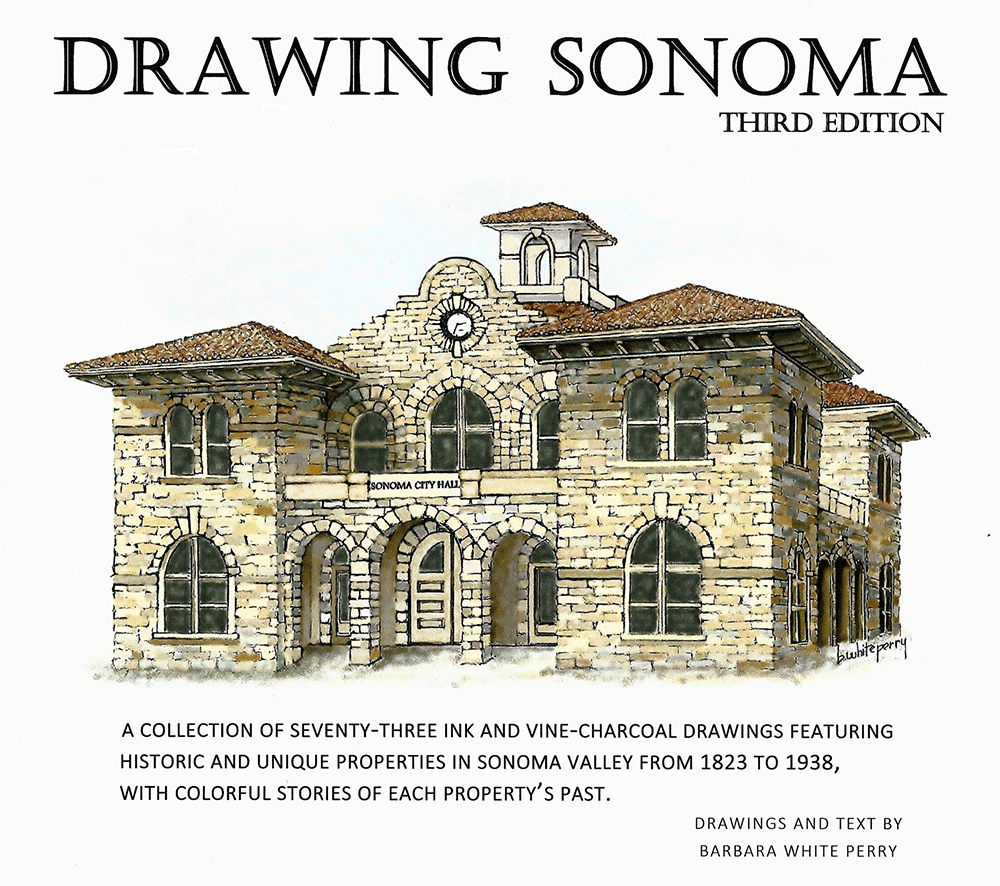 A collection of 73 ink and vine-charcoal illustrations is the result of 23 years of documenting the Sonoma Valley. White Perry's book explores the Sonoma/Petaluma State Historic Parks, City of Sonoma, Sonoma Valley from north to south and features structures lost forever due to time, neglect or development. This easy to read, wide format is suitable for all ages and makes a fabulous gift.
Drawing Sonoma 3rd Edition will be the last published edition of the series.
Barbara was named Sonoma Treasure Artist by the City of Sonoma's Cultural and Fine Arts Commission.
"…when we see the artistry and level of craft displayed in Drawing Sonoma Third Edition by Barbara White Perry, we simply have to catch our collective breath. The pen and ink drawings by the artist are intricate and expressive; the descriptions of the buildings are historical and accurate, making the book a joy to read. The book is a work of art and a joyous celebration of our unique history and preservation of our architectural past. You will love this book."

Simon Blattner
---