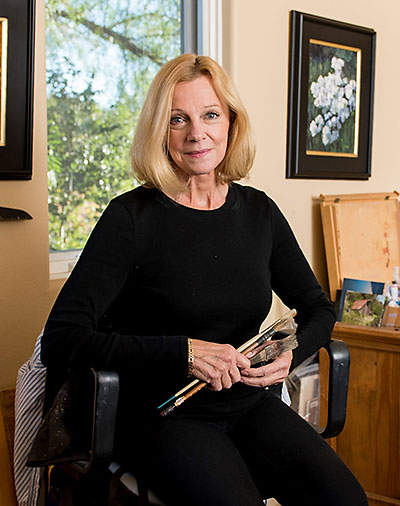 BARBARA WHITE PERRY is a prolific Sonoma illustrator, local nonprofit advocate and Sonoma Treasure Artist.  The Sonoma's Cultural and Fine Arts Commission noted her accomplishments as an artist but also outlined her contributions to the community through her service on numerous charitable committees: a three-year stint as president and chair of the Sonoma Plein Air Foundation raising money for arts education in Sonoma Valley schools, and her leadership of the Cottage and Garden Tours in Sonoma which raised $128,000 for the restoration of Maysonnave House, the home of the Sonoma League for Historic Preservation. Past recipients of the award include food writer M.F.K. Fisher (1984), musician Norton Buffalo (1992), rock and roll poster artist Stanley Mouse (1994), theater artist Kate Kennedy (1999), and painter Dennis Ziemienski (2011).
Her well-received book, Drawing Sonoma, is a collection of ink and vine-charcoal drawings of Sonoma Valley's most captivating historic properties-structures and vistas lost to time, neglect or development, and unique barns and buildings that few people have ever seen. As she drew, she also researched the history of the properties. Both their artistic representation and their stories are told in the book, thus creating a permanent historical record.
As she continued drawing and writing, her inventory of first edition books dwindled so she created the Second Edition with 55 images and stories. Many original stories have been updated to reflect new information.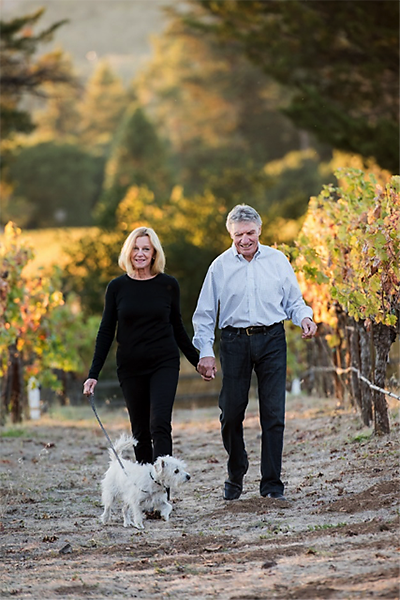 Chapter One, the City of Sonoma, is presented with a map to guide readers on a walk around and near the historic Plaza. Other chapters include Sonoma Valley properties, Gone But Not Forgotten, documenting structures and vistas forever lost to time, neglect or development. Pointing out the importance of art as a vital and significant influence on how we see the ever-changing landscape of our community, White Perry draws on her own interest in history and architecture in using her art to celebrate the past and comprehend the possibilities of the future.
Making the case that artists, despite the attention they receive, are not superior to non-artists, White Perry encourages all community members to practice the fine art of volunteering. "By volunteering and supporting the Valley's nonprofits," she says, "we can all enrich our community in so many ways."
In addition to the ink drawings, White Perry creates vivid oil paintings inspired by the vistas of the Valley and quiet beauty of local flowers. "You can walk by the same garden many times, then, a slight change of nature's light can illuminate the beauty of a single flower never noticed before," she said.
White Perry began painting and drawing at an early age in rural St. Charles, Illinois. She studied oils, watercolor, acrylic, architectural drafting, and enjoys the process of creating a broad range of styles. Her background in architectural drafting allows her to depict structures in ink drawings with great accuracy and detail.
White Perry's design and construction of her vineyard home and studio won the Sonoma League's Preservation Award.  Barbara and her husband Fred have lived in Sonoma Valley for over 35 years.  Their zinfandel vineyard, next to Buena Vista Winery, supplies grapes for Buena Vista's Private Reserve Zinfandel, sold only at the tasting room.
See more about DRAWING SONOMA on THE BOOK page.